Stool analysis: diagnostic methods and research results
The need for stool analysis
In modern conditions, the study of feces is often carried out in the following directions: determination of microbial composition; research on hidden blood and general analysis of feces. These procedures allow a total assessment of the course of digestion processes, the identification of possible disorders and signs of the inflammatory process in the colon and rectum. In addition, fecal analysis makes it possible to determine the presence of worms eggs and some of the simplest organisms that often cause intestinal upset. It should be noted that this procedure helps to identify the initial signs of ulcerative diseases, tumors and polyps in the gastrointestinal system. Bacteriological examination can detect pathogens of diseases such as salmonellosis and dysentery, as well as diagnose dysbacteriosis.
Research methods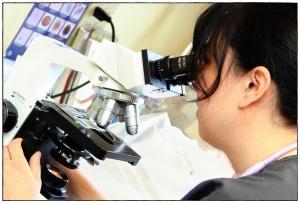 In order to conduct a general analysis of feces, it is necessary to collect freshly isolated material in a plastic or glass non-hermetic container in an amount of not more than 20 g, and then transfer to the laboratory. With the normal function of the digestive apparatus in the feces of a healthy person, except for the fibers of undigested vegetable products, practically nothing is found - the analysis for hidden blood gives a negative result, and there are no violations of the microbial composition.
Diseases detected in the analysis of feces
In case of disorders of the pancreas and stomach, when there is an insufficient release of hydrochloric acid, the analysis of feces reveals the presence of muscle fibers. Crystals and droplets of fatty acids present in fecal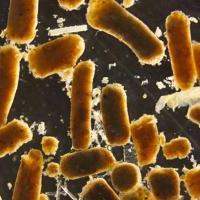 masses indicate pathological changes in the small intestine, which are characterized by insufficient production of enzymes, and starch seeds allow you to diagnose a disorder of pancreatic function. Analysis of feces on the egg list makes it possible to determine the presence of parasites and the simplest organisms, which are often the cause of the development of giardiasis and amebiasis.A positive reaction to occult blood indicates gastrointestinal diseases that cause disruption of the integrity of the mucous membranes and lead to duodenal ulcer and stomach ulcer, Crohn's disease, ulcerative colitis, as well as tumors and polyps. Bacteriological analysis of feces allows you to identify the causative agents of cholera, salmonellosis, dysentery, typhoid fever and many other infections.
Preparation for analysis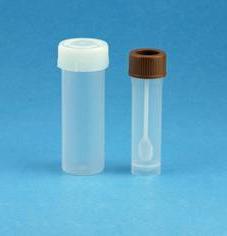 You can not send to the study of feces obtained as a result of an enema, taking vaseline or castor oil, preparations of bismuth and iron, the introduction of rectal suppositories, as well as after an x-ray examination, which used barium. It is very important that the stool masses do not contain any impurities, for example, urine. Three days before the test for hidden blood is recommended to abandon the use of meat, fish and eggs. The patient these days should not use toothpaste to prevent false test results.
Related news
Stool analysis: diagnostic methods and research results image, picture, imagery