Simple chickpea recipes
What is chickpea?
Unlike other plants of the legume family (peas, beans, soybeans), chickpeas are not widely used in the CIS countries. Unfortunately, most housewives have no idea about what are the recipes for cooking chickpeas, so even after seeing these peas on sale, do not rush to buy it. In Africa and Asia, this culture is one of the most beloved. Chickpeas (chickpeas) is the basis of many very rich and tasty dishes. It is used to cook cutlets, mashed potatoes, salads, soups, and other foods. In the East, it is believed that this legume plant helps cleanse the body and raise the tone.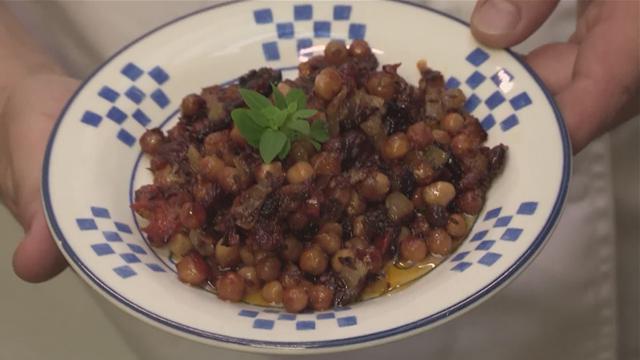 How to cook chickpeas?
Chickpea recipes are numerous, since this culture has a very delicate flavor, contains a lot of easily digestible nutrients: proteins, fiber, vitamins, micro-and macronutrients. This legume plant has only one drawback - it needs to be cooked for a long time. Before cooking grains soaked overnight. After soaking them should cook for about 2 hours.It is difficult to unambiguously answer the question of how to cook chickpeas correctly, because, unlike other countries where there are dozens of chickpea varieties, in Russia you can buy only 1-2 varieties. At the same time, sellers often do not know themselves what kind of a variety it is and what can be prepared from it. Chickpeas should be large, flat, dry. It must be sold in a sealed package. Chickpea recipes, borrowed from Jewish culture, are among the most common in the world. Below are recipes for cooking the most favorite chickpea dishes in Israel: hummus and falafel.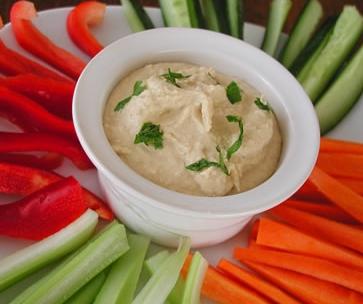 Hummus
Chickpea recipes vary greatly in different parts of the Middle East. Below is one of the most popular ways of cooking hummus, which uses a special sesame paste (tahini). You can buy it in the store or cook it yourself. To do this, in a blender, you need to beat 3 tbsp. l sesame, ½ tbsp. l sesame oil, pinch of salt, ¼ cup of drinking water. Chickpeas are soaked overnight. After that, it is boiled until fully cooked, and water is drained. In a blender, chickpeas, pepper, cumin, paprika, coriander, garlic and chopped parsley are whipped.In chickpea mix add tahini paste in a ratio of 70:30. To Hummus add lemon juice and olive oil. All spices are taken to your liking. This dish is traditionally served in a flat plate. Olive oil can be poured into the center of the paste. Dish sprinkled with chopped parsley and paprika.
Falafel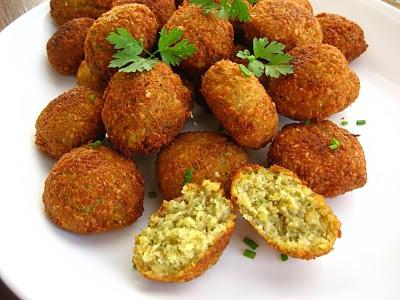 These delicious chickpea balls are served in a special bread - drink - with sesame paste, although they are tasty in and of themselves. Falafel and adzhika are perfectly combined. To prepare 25 balls, you will need 250 g of chickpea, a clove of garlic, an onion, a handful of coriander seeds, a small bunch of parsley and cilantro, in half a liter. turmeric and soda, 1 tsp. lemon juice, ½ tsp. red pepper, a little sea salt. Chickpeas soaked overnight. Before cooking, water should be drained. The oven is heated to 180 ° C. Chopped in a blender chickpets spread in a bowl. Finely chopped onion, cilantro, parsley and spices are mixed. All ingredients are mixed with chopped peas. In the resulting mass add salt, lemon juice and knead it until smooth. Water can be added to a too dry mass. Small balls are rolled out of it. They are spread on a baking sheet and baked in the oven until cooked (0.5 hours). Bon Appetit!
Related news
Simple chickpea recipes image, picture, imagery