Referendum in Catalonia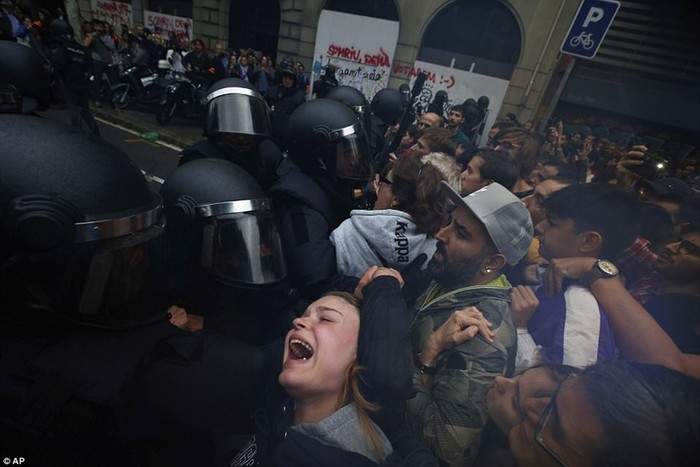 This morning, October 1, at nine in the morning local time, a referendum on independence was opened in Catalonia. Up to 5.3 million people will take part in it. Voting will last until eight in the evening. Earlier, the Spanish government declared the voting illegal and warned in advance that its results would be annulled.
Police detachments were sent to the region, which this morning severely obstructed the opening of polling stations, which are mainly located in schools, colleges and community centers. As a result of the collision with the police, 38 people have already suffered. The President of the Generality of Catalonia, Carles Puchdemo, condemned the actions of the federal police: "Even the unjustified use of force by the Spanish government will not stop the Catalans."
Related news
Referendum in Catalonia image, picture, imagery