On Nikolskaya detained cardboard Putin
Moscow policemen took away the cardboard figure of President Vladimir Putin from Nikolskaya Street, where fans gather.
The figure of the president appeared on Nikolskaya around 5:00 pm. Who and why brought her there, is unknown.
The landmark of the day - Putin appeared on Nikolskaya with a FIFA flag and a bear pic.twitter.com/36FYkUd65G
- Rambler / (@ramblerru) 7 July 2018
People lined up to take pictures with the president, but the police came and took Vladimir Vladimirovich. Interrogate
Daily storm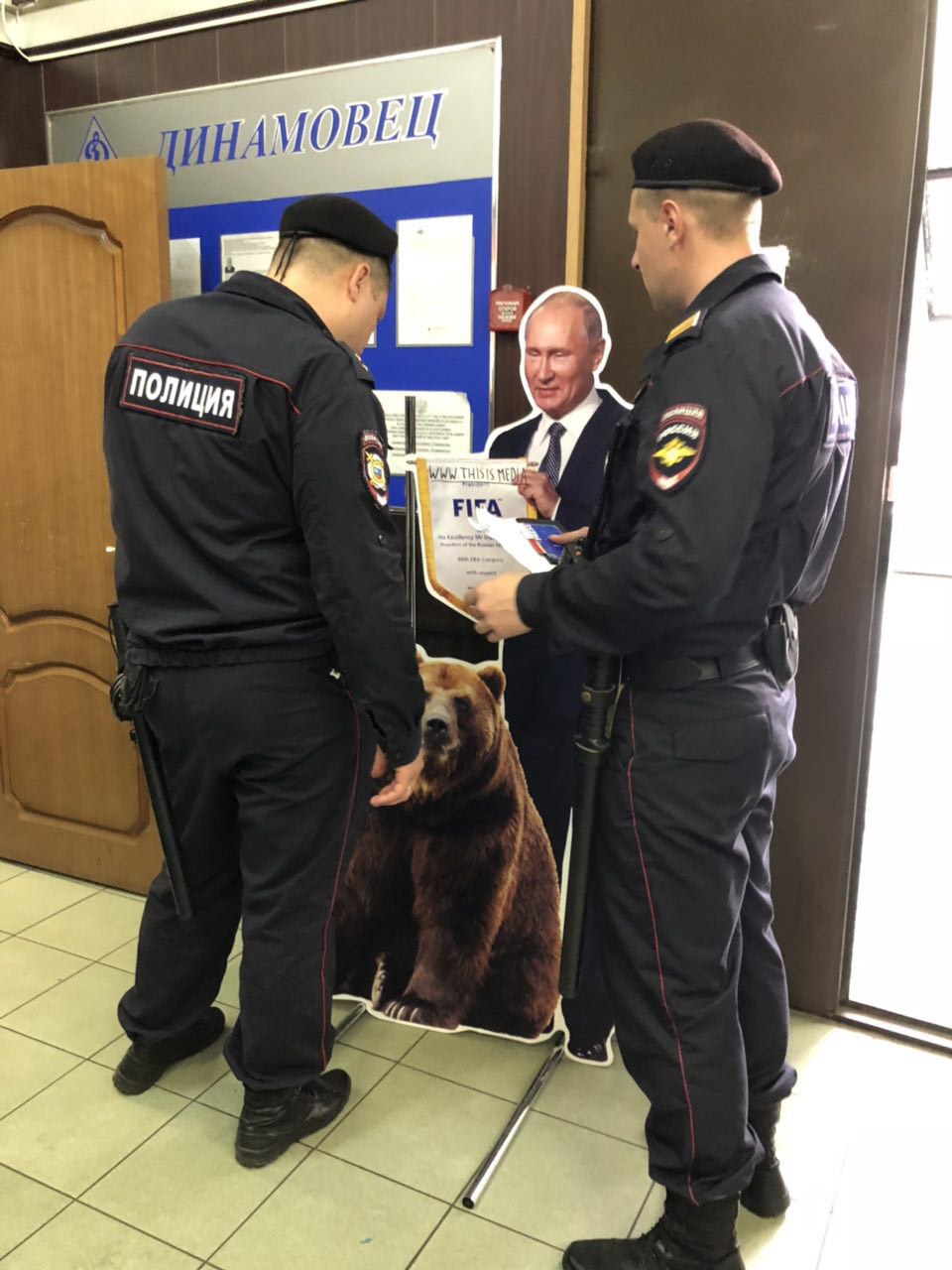 Photo: Daily Storm
The Russian national team plays on July 7 with Croatia in the quarterfinals of the World Cup. The match takes place in Sochi at the stadium "Fisht".
Related news