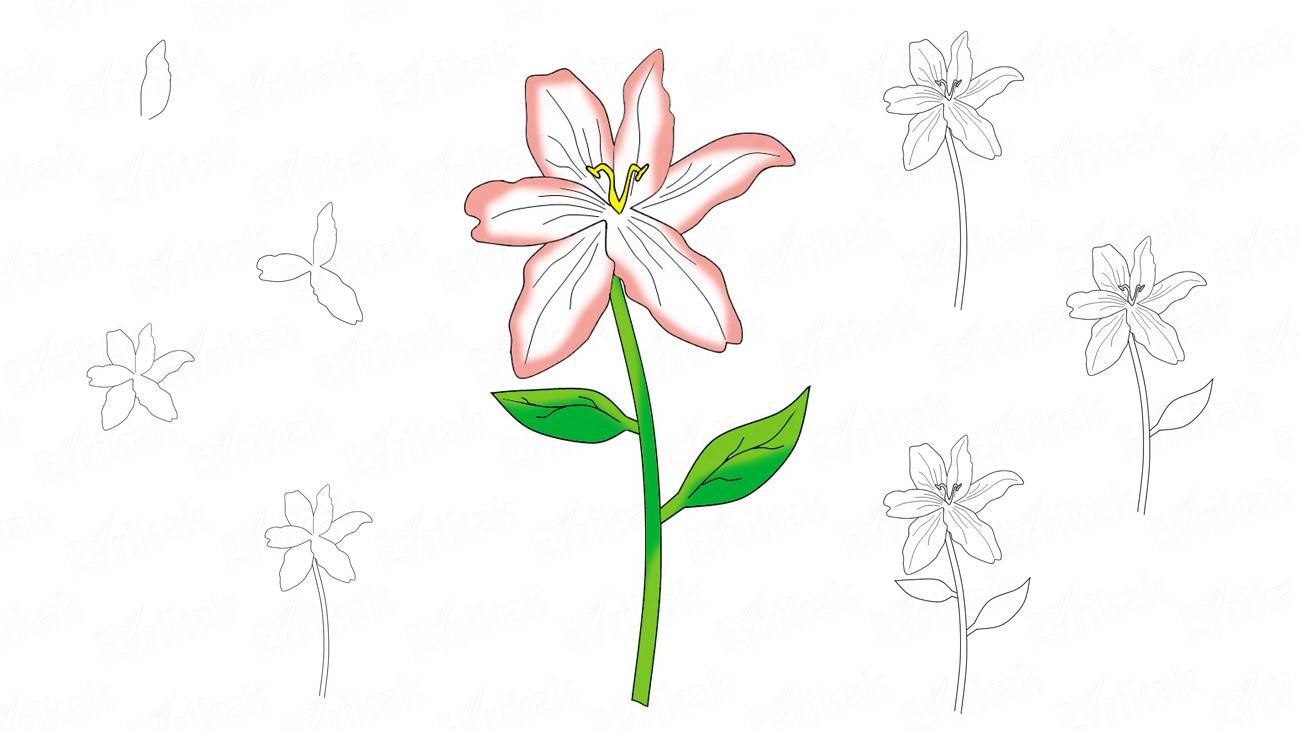 How to draw a lily in stages
3 280
Many beautiful legends are associated with the lily. The flower symbolizes purity, love and devotion.
Let's draw together this flower, adding to the collection of plant drawings.
Upper petals
Begin to draw a flower from the petals. On a piece of paper, draw an uneven vertical petal, slightly reminiscent of a rabbit's ear, which narrows at the bottom.


Connect the second petal with the first. Shapes may vary in shape.


Connect the parts with a third petal. The picture should resemble the wrong shamrock.


Bottom petals
Getting down to the second ball. Lily has six petals. Start from the top. Its lower part is not visible, it hides behind the front petals.


The second petal can draw longer.


Make the latter slightly curved to the left. Our flower is ready.


Stem
Draw a stalk in the form of two long, slightly curved vertical lines.


Middle
In the center, where the petals are connected, draw two curved stamens.


The stamens end in small ovals, on which pollen is found.


Petal lines
The next step is to split the petals vertically with thin curved lines.Lines do not start from the center and do not connect with the edges of the petals.


Next, draw short additional lines denoting the volume.


Decorate all the petals with lines. They must be bent in the same directions as each petal.


Leaves
Go to the stalk. On it on the right side, draw a sheet that looks like an eye. It attaches to the stalk with two straight lines that widen smoothly.


Draw the second sheet a little higher from the first on the left side.


Related news
How to draw a lily in stages image, picture, imagery