Exclusive car models of the Soviet automobile industry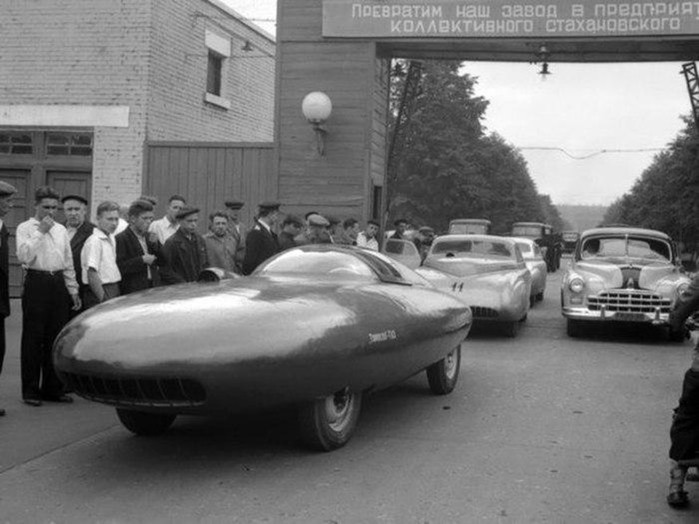 In the review - Soviet cars, created in one copy
When it comes tovintage carsmost often represented or somethingluxurious,limited edition, or something equally luxurious, made to order fastidious customer. And few people think about Soviet-made cars. But in the USSR they were trulyexclusive cars.This review will discuss five of them.
1. GAZ-A-AERO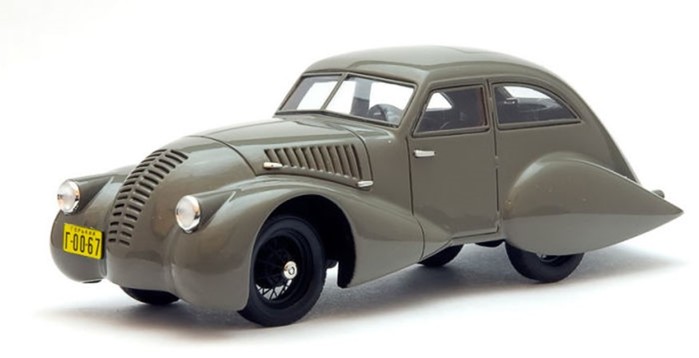 It was a bold experiment.

The GAZ-A serial car was produced in the USSR since 1932 and was almost a complete copy of the American Ford A. The GAZ-A-AERO car appeared in 1934 and became an experimental car. The car was created by engineer Alexander Nikitin, who was able to achieve a quarter of fuel consumption and an increase in the maximum speed from 80 to 106 km / h.
The concept was nothing like its predecessor.The car has undergone many major changes. Nikitin himself studied the aerodynamic possibilities of transport with its help. Unfortunately, the Second World War forced to curtail this project.
2. GAZ-SG1 "Victory Sport"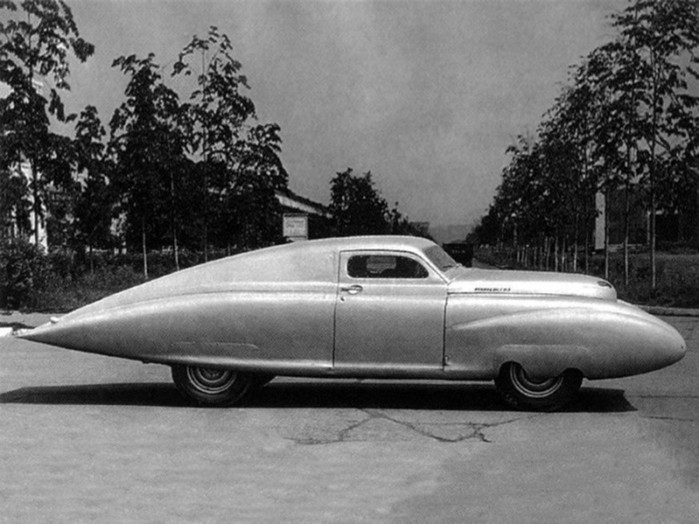 It was a victory and a sport.

Sports car "Victory Sport" was designed by aviation engineer Alexei Smolin. The car was created on the basis of the chassis of the legendary "Victory". Dural aerodynamic body and a new engine made it possible to achieve amazing speed performance.
The car became the first Soviet race car, which was built in several copies. On these machines, three All-Union speed records were set and several championships were won.
3. ZIS-112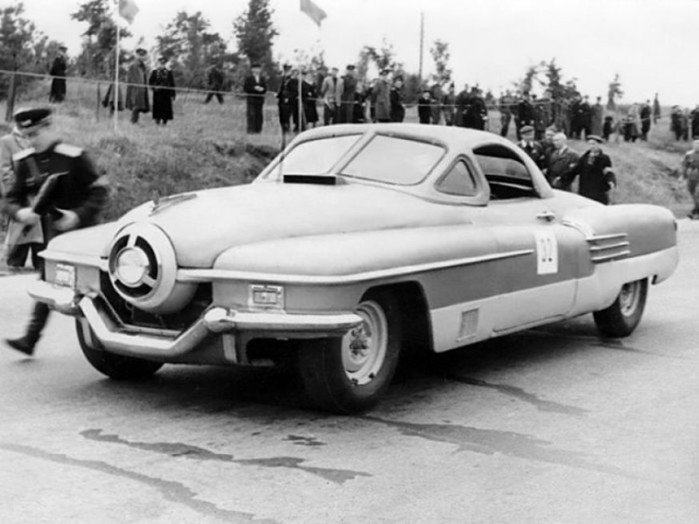 Not a successful attempt.

This car appeared some time after the release of "Victory Sport" and was positioned as a sports one. Unfortunately, the car had a number of technical imperfections. For example, the original engine from the ZIS-110 turned out to be weak, for an incredibly heavy body of a sports model.
The engine was later replaced by a more powerful one. However, the mass of the car from this increased even more, which is not the best way affected its driving characteristics.The car accelerated to 210 km / h, however, it was hard to drive and often went aside during maneuvers.
4. GAZ-Torpedo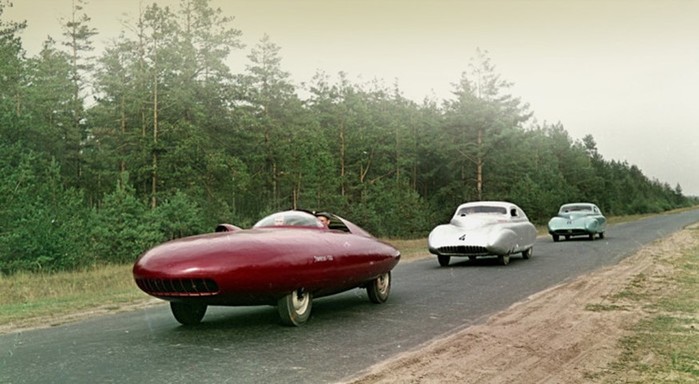 Truly a torpedo!

The car appeared in 1952. Torpedo has become another example of the Soviet sports car. The car differed quite good characteristics and excellent maneuverability, unlike ZIS-112. However, the car was losing in speed to its closest counterparts from other Soviet factories. However, this did not prevent the installation of two All-Union speed records on the Torpedo.
5. Moskvich-G2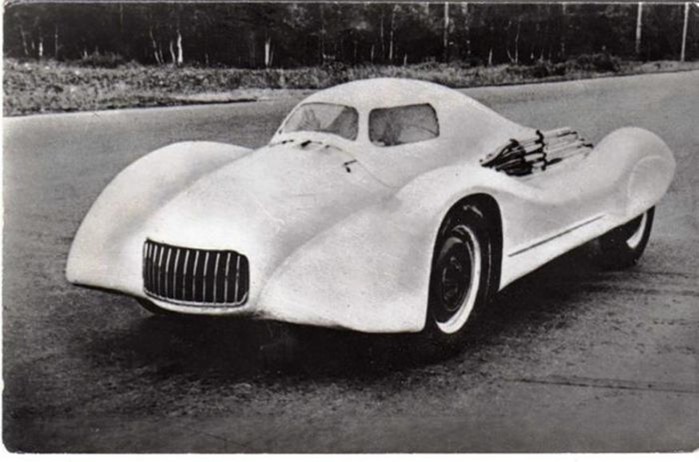 Won the competition in the first year

This very strange-looking Moskvich turned out to be not bad at all. Had an incredibly powerful 750 hp engine. With a weight of only 660 kg, the car developed a speed of over 220 kg. In 1959 this car was decided to be modernized a little so that G2 could take part in circuit races. As a result, in the same year, the car won the All-Union competition among racing cars of its class. After 1962, unfortunately, everyone forgot about this car.
Related news
Exclusive car models of the Soviet automobile industry image, picture