Esima Ohashi: the rise in the sky in Japanese
Esima Ohashi is a concrete road bridge that has been connecting the city of Matsue in Shimane Prefecture to Sakaiminato in Tottori Prefecture since 2004. The name of the construction in Japanese means "big bridge", and he confirms his name by saying that this is indeed the largest concrete bridge in Japan and the third largest in the world.
Large ships pass under the bridge: the height of the bridge is 45 meters, the length is 1.7 km and the width is 11.3 meters. Its angle of inclination towards the city of Matsue in Shimane prefecture is 3.5 degrees, and the angle of inclination towards the city of Sakaiminato in Tottori prefecture is 2.9 degrees.
Esima Bridge is also called "Betabumidzaka", which, in essence, means "lift the pedal to the floor" - this name is due to the fact that you will not be able to drive on the steep rise of the bridge if you do not press the gas pedal to the floor.
In fact, if you enter the bridge, you will realize that this is a fairly ordinary bridge - the bridge is only surprising if you look at it from afar.If you look from the driver's or passenger's seat, you can't even notice anything outstanding - a concrete track on stilts that passes over Lake Nakaumi from Matsue to Sakaiminato. Such a descent can be overcome by any machine.
The bridge became the subject of universal attention after being used in advertising for the Tanto minivan, by the company Daihatsu Motor Co.
In advertising, the bridge is shown in such a way that the entrance to it seems incredibly steep. Compressing the perspective with a telephoto lens makes the viewer believe that the bridge is extremely steep. Daihatsu Motor wants you to believe that the bridge is frighteningly steep to demonstrate the power of your car. According to some sites, a trip on the bridge is like a roller coaster, which is an exaggeration of the media.
If you want to take a photo of the bridge to see the famous "rise in the sky", then it is recommended to photograph from the direction of Matsue. From JR "Sakaiminato" station you can reach the bridge in 10 minutes. You can get to the bridge in 45 minutes by the Yonago highway: you reach the Yonago junction - from there to the bridge.
--
Information about the region:
Tottori Prefectural Tourist Information Site
-Official instagram @ visittottori.ru
Reportings from Japan in my blog is the easiest to see on the topic tag Japan
--
Thanks for attention!
--
- Use of photographic material is permitted only with my personal consent.
-If you use photos for non-commercial purposes, do not forget to put an active link to my journal.
-All the pictures posted in this magazine, my authorship, if not written otherwise.
Related news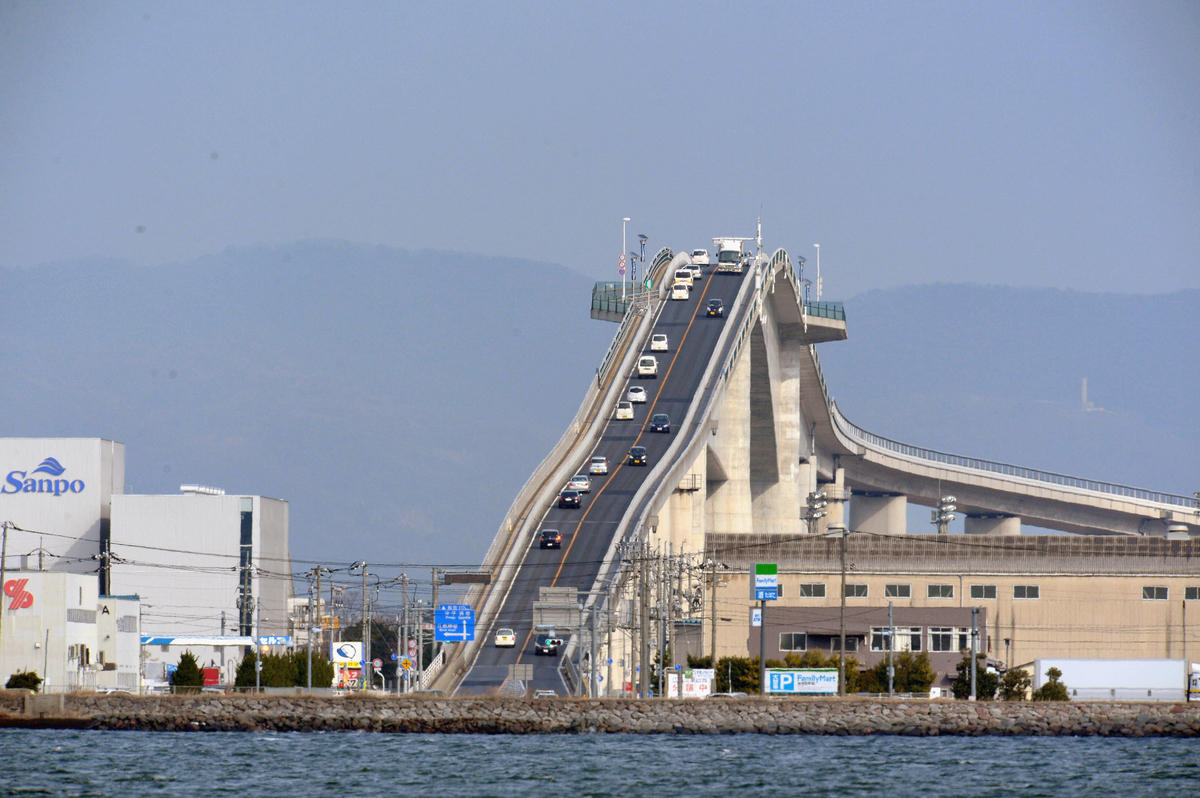 Esima Ohashi: the rise in the sky in Japanese
Esima Ohashi: the rise in the sky in Japanese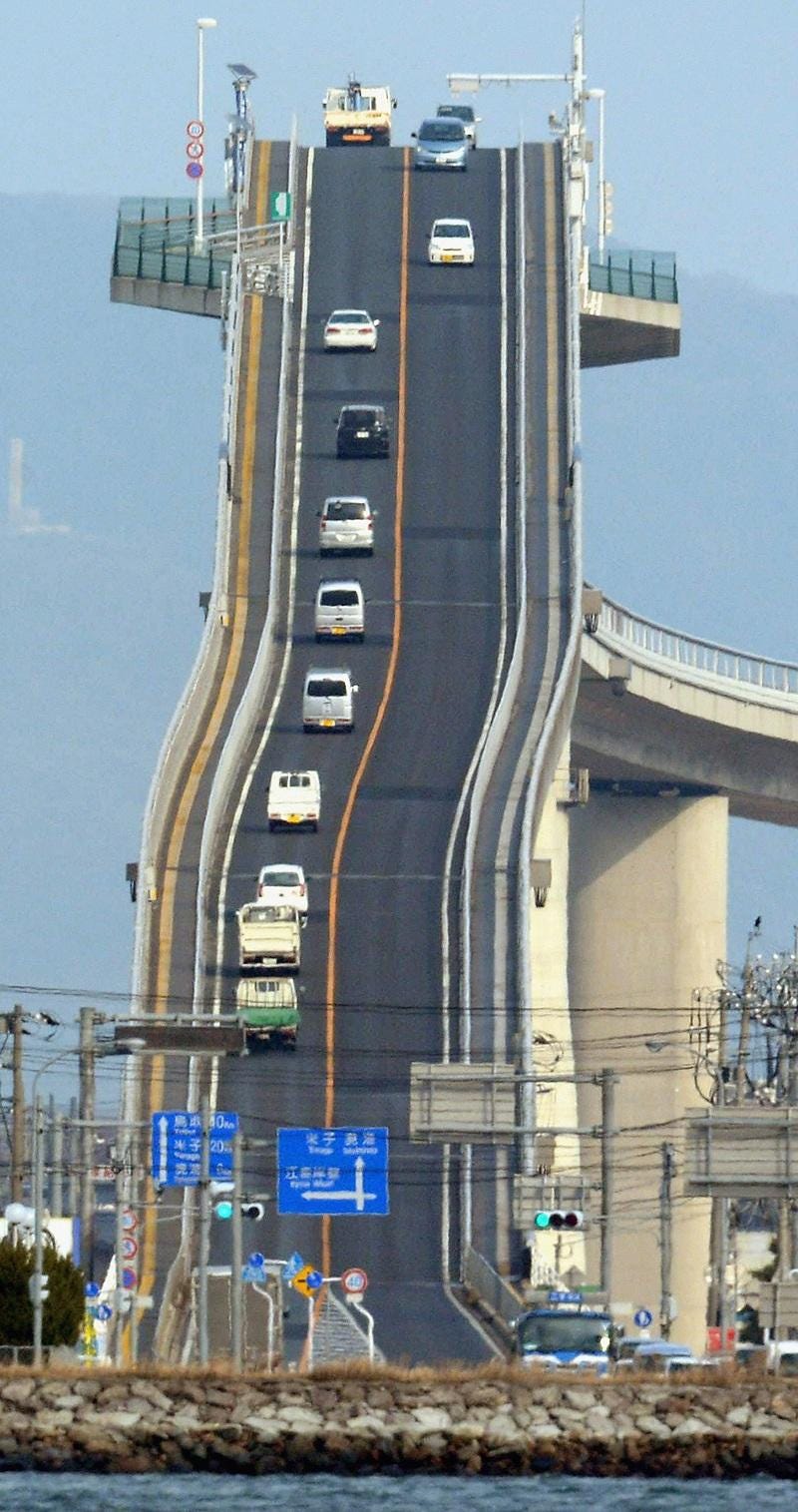 Esima Ohashi: the rise in the sky in Japanese
Esima Ohashi: the rise in the sky in Japanese
Esima Ohashi: the rise in the sky in Japanese